Ottawa said it will update the Competition Act for the digital era in its federal budget for 2022
Article content
Prime Minister Justin Trudeau's government is planning to make a series of amendments to toughen Canadian competition rules.
Article content
In a brief section on page 72 of the 2022 budget, the government said it will make a series of "legislative amendments" to update the Competition Act for the digital era. As part of those changes, the government promised to tackle anti-competitive conspiracies between competitors that hurt workers. For some, the line was a hint that a fix could finally be coming for Canada's limp approach to wage fixing.
The Trudeau government has been facing calls to strengthen the law against wage fixing since 2020, when Canada's three largest grocers cancelled $2-per-hour "hero pay" bonuses for their front-line workers on the same day.
The bureau declined to investigate the case — a move that many, including a former competition commissioner, saw as an example of the law's blindspot when it comes to workers.
Article content
"It became very clear that our laws were insufficient for addressing wage fixing," said Liberal MP Nathaniel Erskine-Smith, who has been a loud proponent of competition reform since the hero pay scandal.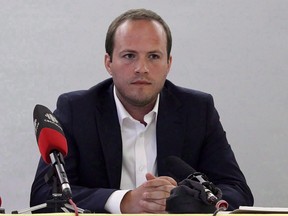 In a parliamentary hearing into the scandal in 2020, Erskine-Smith sparred with executives from Loblaw Companies Ltd., Metro Inc., and Sobeys' parent company Empire Co. Ltd. "How can you in good conscience put profits before people in a pandemic?" he said, after asking each executive to list their multi-million-dollar salaries. Both Metro and Loblaw said they contacted competitors before cancelling the premiums. All three companies denied wrongdoing in the case.
Erskine-Smith has been pushing for a change to the act that would make wage fixing a criminal offence. As it stands, wage fixing can only be pursued as a civil offence. That's because it's considered to be a "supply-side" cartel — the sort of conspiracy where competitors get together to fix the price of their business inputs, rather than the products they sell.
Article content
Those types of agreements can be considered positive if, say, a group of independents pool their resources to buy supplies in bulk as a way of keeping prices lower for consumers. So in the civil stream, the bureau has to prove the behaviour hurt competition. In criminal cases, it's considered a given that the behaviour is anti-competitive, so the bureau doesn't have to prove it.
Around the time of the hero-pay scandal, Competition Bureau Commissioner Matthew Boswell said it's difficult to prove wage fixing actually hurts competition. In the last year, Boswell has been an outspoken advocate for competition reform in Canada, arguing the law is toothless, outdated, and out of step with the U.S. and other allies.
Article content
Industry Minister François-Philippe Champagne announced a review in February to look at improving the Competition Act, including "tackling wage fixing agreements."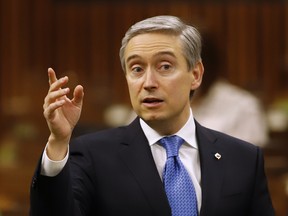 In the budget, the government said it will start conducting broad consultations on the "role and functioning" of the law. But the government also noted some "shortcomings" in the act that can be fixed easily. In a coming series of legislative amendments, the Liberals said they will fix loopholes, tackle "practices harmful to workers and consumers," and modernize penalties and update the law for "today's digital reality."
"I welcome the announcement of amendments to the Competition Act and look forward to the upcoming broad consultation on the Act and the enforcement regime," Boswell said in a statement on Friday.
Article content
Canada's unemployment rate falls to record low of 5.3%

Chrystia Freeland finally gets serious with her second budget

Food industry heavyweights to sit down and hash out code of conduct: internal report
Erskine-Smith said he hopes the language means the government will add a wage-fixing amendment to the Budget Implementation Act (BIA), rather than the lengthier process of standalone legislation. "If it's through the BIA," he said, "you might see changes passed by June."
But Jennifer Quaid, who specializes in competition law at the University of Ottawa, said that adding wage fixing as criminal offence under the act might not be the "magic solution" that some make it out to be.
"It's definitely not a slam dunk," Quaid said. "It's extremely short sighted to believe that that is going to be the solution to your problem, because criminal cases are hard to bring and by definition, they shouldn't be that common."
• Email: jedmiston@postmedia.com | Twitter: jakeedmiston