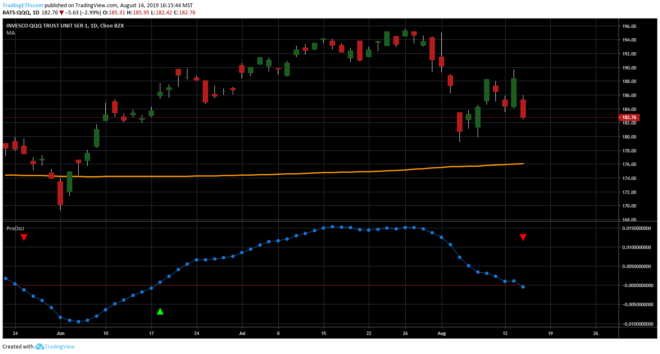 Our Proprietary Oscillator has generated a SELL signal on QQQ today despite the face ripping
rally from yesterday.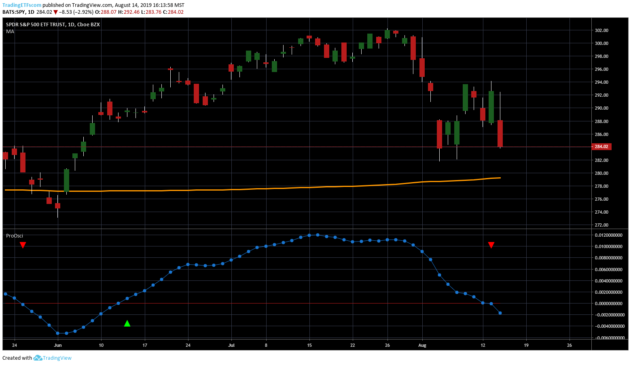 A SELL signal was generated on SPY yesterday despite the sharp rally from yesterday and
today the SPY gave back all the gains from yesterday and also ended on the lows of the
day.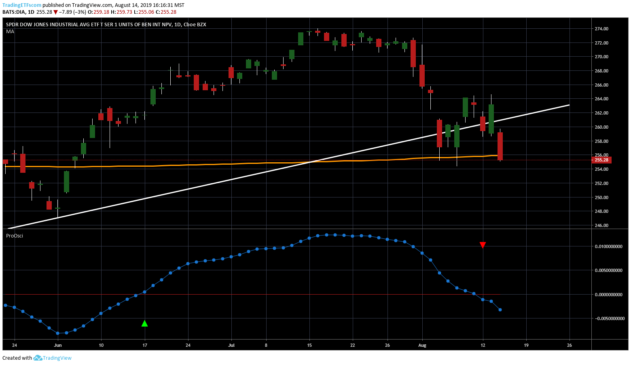 Our Oscillator is starting to accelerate to the downside despite the big rally yesterday but
you can see that price has closed below the 200 day moving average and looks ready to
accelerate to the downside.